Homes for Sale in Bellefonte, PA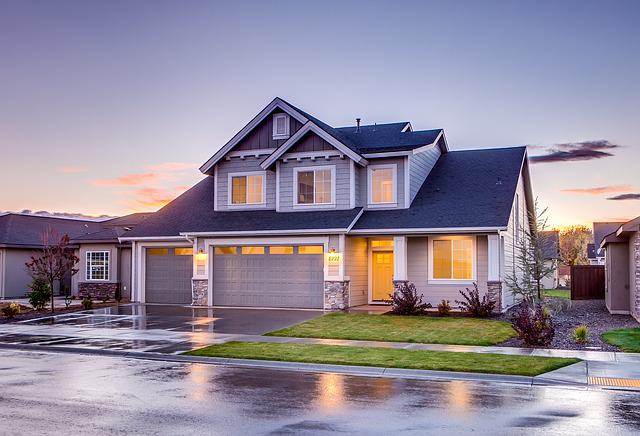 Our team at Heritage Realty is excited about all the recent remodeling going on in Bellefonte right now. With the waterfront project gearing up, the Titan Market expanding, and the remodeling of the historic Cadillac building, there has never been a better time to become part of the Bellefonte Community in Centre County.
Bellefonte has tons to offer everyone. Right in the middle of town sits our historic courthouse with the Soldiers and Sailors War Memorial right out front. Also, in the center of town is Talleyrand Park. Talleyrand Park is home to lots of activities throughout the year from the annual Arts and Craft Fair, the yearly Easter Egg Hunt, and the outdoor Shakespeare festival. You could also just spend the day picnicking and feeding the ducks.
The Match Factory is nearby and has recently begun taking reservations for wedding receptions and other events. Are you a car enthusiast? You are going to love the annual Bellefonte Cruise. You can go downtown, look over the antique cars, and enjoy the 50s dance concert.
There are also lots of small shops and great eateries like the Gamble Mill and the Bellefonte Wok. Touring the Bellefonte Art Museum is a wonderful way to spend a rainy day. When Christmas rolls around Bellefonte does not disappoint.
The very well-known Victorian Christmas takes place in Bellefonte, where you can enjoy food, concerts, caroling, and horse-drawn carriage rides. There is also the very popular Polar Express that your children will love and the train station is conveniently located next to Talleyrand Park. You and your family will love being a part of the growing Bellefonte Community!
Are you new to Bellefonte, PA real estate and would love to identify the best environment to find liveable houses in the city for you and your family? Heritage Realty is here to help!
Sorry we are experiencing system issues. Please try again.
Best Places to Live: Bellefonte, PA Real Estate
Generally, any home in Bellefonte, PA is a great deal for prospective house buyers. The city is undergoing rapid development and Bellefonte, PA real estate is growing in popularity.
The Heritage Realty team can easily identify prospective properties consumers may be interested in by utilizing IDX information provided in our MLS system. Endorsed by the Centre County Association of Realtors, this is a database we utilize to look for potential personal non commercial use homes for homebuyers, as well as listing any homes for sale. This is the ultimate web experience a realtor can have when it comes to ensuring digital accessibility of of all kinds of PA real estate homes, from new construction to established neighborhoods.
Homes listed in IDX information and in the MLS are independently verified before being placed in the database, so while we're continuously working to help find you the ideal home, we're only looking at guaranteed accurate and verified new listings.
If you're looking for the next open house or just starting to look for homes for sale in the area, the following are some of the most popular neighborhoods in Bellefonte, PA.
Coleville Bellefonte, PA
Coleville is an affordable beautiful neighborhood in Bellefonte, PA. The average real estate amount in the neighborhood is around $290,000. It also has an average rental amount of about $1,000/month.
Of course, consumers may be interested in beautiful, better homes. But it's also important that a prospective property is also a deemed reliable structure with little to no major issues.
While the neighborhood first developed in the late 1970s, most of the homes for sale in Coleville have recent build year. As such, it is deemed reliable that the homes for sale listing in Coleville meet up with the contemporary accommodation requests. It is still been developed with new construction of some parts underway.
In summary, Coleville has a good real estate profile. Our realtors have helped identify prospective properties consumers were looking for based on their needs.
Pleasant Gap, Bellefonte PA
Pleasant Gap is yet a conducive and price-friendly place in Bellefonte, PA. The market listing of homes for sale reveals that the average real estate price in the area is around $265, 000 while the rental amount is averaged at about $1,200 per year.
Pleasant Gap is another modern environment to browse for-sale homes. Most homes have a year built between 1970 and 2000. Moreover, the development of Pleasant Gap is still ongoing to incorporate more modern city development strategies. All though all sizes of houses are available in Pleasant Gap, medium-sized and single-family homes tend to be the most popular.
In summary, Pleasant Gap is an ideal location not too far from State College, with both serenity and modernization to fit the tastes of any homeowner.
East End, Bellefonte PA
Another part of the Bellefonte, PA city consumers may be interested in is the East End. The Heritage Realty team agrees it's another beautiful and serene environment to experience!
The average price of real estate is estimated at around $274, 000 while the average monthly rental amount in a year is around $1,300. The home values in East End are therefore affordable.
East End also has a great realty profile. There are different kinds of homes, including condos, in East End, Bellefonte Pa.
High-quality and better homes that meet up with the contemporary standard. The year built of the environment date back to 1940 to 1999. However, to keep in trend with the fast-moving modernity in real estate, East End is still undergoing development.
Peru, Bellefonte PA
Peru, Bellefonte PA is a great environment if you are retired or looking to retire. The peaceful and serene environment, very low crime rate, and housing options favorable for the retiring community all make Peru a great deal for anyone who is ready to enjoy the golden years. In fact, retirees are already purchasing homes in Peru.
It's another good thing to know that the home values in Peru are not costly. The average real estate per year amount is just a little higher than $228,000. The average rental amount is as well just $1,600 per year. The average cost of real estate per year in Peru is 51.6% lower than the price of neighboring communities. Also, the average annual rental cost in Peru is also lesser than about 30% of the neighboring communities.
The lot size of most of the buildings in the area is added advantage for Peru as they are very spacious and well planned. Peru, Bellefonte PA is a good consideration for any property consumers who are searching for a modern house. It was developed between the early 1970s through 1999.
However, as everything keep advancing in the 21st century, more developmental projects are been carried out so that Peru is not left out in the league of modern communities.
Find Your Next Bellefonte, PA Home with Heritage Realty
With development ongoing in Bellefonte PA, it's no wonder that more and more people are attracted to this location!
If you're ready to call Bellefonte home, let Heritage Realty Group, Inc. help you find your next house. As a leader in Centre County real estate, we have more than 100 years of experience as a full-service real estate organization.
We also have a team member that serves on the Centre County Association of Realtors, a local organization that promotes and provides resources to agents for maintaining high ethical and professional standards. Robin Homan, Realtor and Property Management Supervisor serves on the Board of Directors.
Heritage Realty serves both buyers and sellers in Bellefonte, PA. So if you're looking to buy or sell in Bellefonte, PA, contact us today!